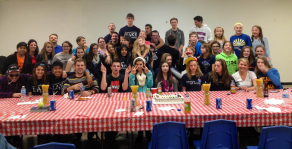 Our Mission
We are the Student Ministry of Parkside Church Lake County. Our Mission is to glorify God by helping students become committed followers of Jesus Christ through Discipleship, Care, and Mission. Our Vision is to see students who are led into the presence of Christ, built up in the body of Christ, and sent out for the Kingdom of Christ.
Our Meetings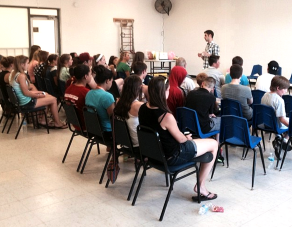 One of the ways we seek to accomplish our mission is through our weekly LakeStu Meetings. Our meetings are centered around Bible Study, prayer, and small groups. Come prepared to have fun, make new friends, and learn more about Christ!
During the school year (September through May) we have two types of LakeStu Meetings. The first type is our large group LakeStu Meetings for all 6-12 graders at the YMCA in Willoughby from 6-8pm. These meetings occur on the 1st and 3rd Sundays of every month.
The second type of meetings are our LakeStu Life Groups. These are small groups that meet on the 2nd and 4th Sundays of every month at various homes and times throughout Lake County. Currently we have three Life Groups: one for high school girls, one for middle school girls, and one for guys. Life Groups are led by our adult leaders and hosted by different families in the church. If you would like to learn more about Life Groups contact Chris Durbin at .
You can also view and download the full schedule for the 2018-2019 school year here.
What about Sunday Mornings?
We encourage students grades 6-12 to attend service with their family on Sunday mornings. There are two reasons for this. First, we want students to understand that they are part of a whole church, not just a student ministry. The second reason is that we believe that effective student ministry only happens in partnership with families, so we want to do everything we can to help families grow together in Christ.
Questions?
If you have more questions about LakeStu please contact Pastor Chris Durbin by clicking on his face below: